In a market full of buzzwords and greenwashing, we know that one linen shirt isn't gonna save the world overnight, and we can't promise it'll turn you into some earth warrior either. To us, sustainability is so much more than a tagline — it's a commitment that's embedded into the very core of what we do. 
In reality, we've got a long way to go before we can consider ourselves truly, truly sustainable. And if you ask us, we'd much rather call ourselves 'low-impact.' 
Nonetheless, here's our promise to you, and to the planet (buckle up, it's a long read!). 💚🌏🍃

Thoughtful Fabrication
For our first collection, we chose linen as our fabric. Unlike most linen on the market, ours is OEKO-TEX®-certified, meaning it doesn't use chemicals during production. No harmful fertilizers. No poisonous pesticides. Nothing that shouldn't be in clothes in the first place. And when it's good for the planet, you know it's good for you.


Producing linen also requires less water during production, using about 6.4 liters throughout its lifecycle compared to a regular 100% cotton shirt's consumption of 2,700 liters. 
While some of our garments do contain a mix of cotton, it's organic. We know that cotton is notorious for a lot of crimes against the environment, such as water pollution, degradation of farmlands, and a long grocery list of illnesses. But since ours is produced naturally and with no pesticides and chemicals, it's much less harmful to the environment. Now wipe that sweat off your forehead.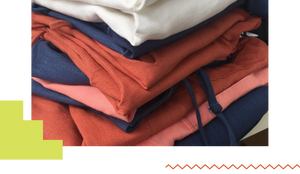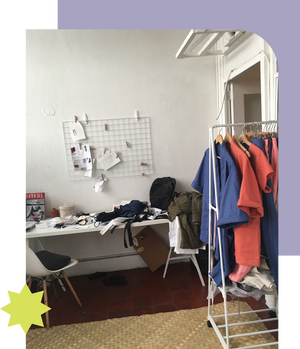 The Whole Package
Packaging is one of the biggest contributors of waste. That's why we made ours with cassava plastic. It's 100% biodegradable and leaves no trace after a few months. We also use seed paper for our tags, which can be planted into your own garden as spinach seeds if you wish. 


Click here for a guide on how to properly dispose of our cassava packaging!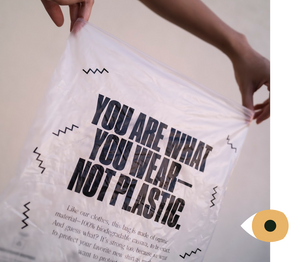 More than a living.
Our manufacturing partners get paid above the living wage. This means having a salary that covers food, water, housing, education, healthcare, clothing, transportation, leisure, and savings. 

We're proud to work with TELAStory Collective, who makes sure that every seamstress we work with gets paid up to 6 times more than the average garment worker. A true living wage. 

Since the COVID-19 pandemic hit, our partner seamstresses have been working from the safety of their own homes.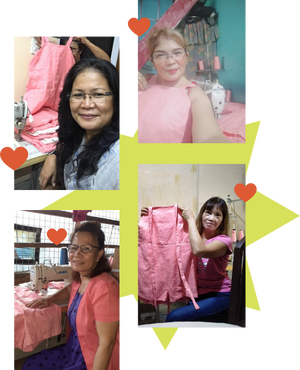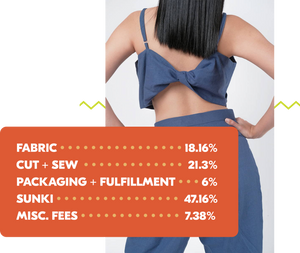 Fair pricing
When we say we value transparency, we mean it. We are a tad bit more expensive than your typical fast fashion brand, but all our pieces are built to last and grow old with you better than a lover can. It's an investment for your closet, and for the planet too. All that aside, we still want to make sustainability as accessible as possible, because how can we create change on a large scale if only a select few can afford it? We're not here to overcharge. Ever. If you're wondering why our products are priced as such, take a look at our benchmark pricing.

Sidenote: We are planning on committing a portion of our profits directly to environmental or minority-focused organizations. Stay tuned for this!

This is just the beginning
Our efforts don't end there. We know that there's still such a long way to go before we can call ourselves completely sustainable and inclusive. Rest assured, we're putting in the work and constantly thinking of ways to contribute more positively to our environment and to the community.
Eventually, we hope to become the first certified sustainable brand from the Philippines.